THRIVE
Towards Hiring, Resources, Inclusion, Value and Excellence (THRIVE) at East Carolina University
Change Culture. Build Support. Remove Barriers.
In 2020, East Carolina University was awarded a nearly $1M grant (HRD- 2017210) from the National Science Foundation ADVANCE program that will reduce bias and improve gender equity.  Although the program targets women in STEM (Science, Technology, Engineering, and Math), all members of the campus community benefit from the work.
THRIVE at East Carolina University addresses biases entrenched in faculty recruitment, hiring, and advancement. By implementing evidence-based strategies, THRIVE will change the institutional culture, build support systems, and change institutional structures to remove barriers and increase accountability. These efforts will empower all ECU women to reach their highest potential and thrive.
Thank you for taking the time to learn about THRIVE's initiatives.
Funded by the National Science Foundation HRD-2017210. Any opinions, findings, and conclusions or recommendations expressed in this material are those of the author(s) and do not necessarily reflect the views of the National Science Foundation.
Campus Partner Links
Change Culture
Build a culture of inclusion by increasing the multicultural competencies of faculty and leaders to engage and advance faculty development across identities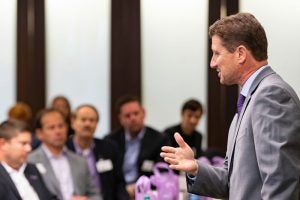 Advocates and Allies (A&A) Program
A&A recruits, trains, and deploys members of historically privileged groups on campus to interrupt and correct interpersonal and procedural biases "on the ground."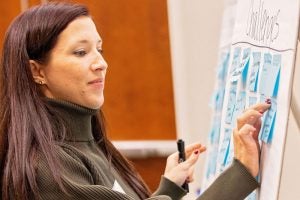 Professional Development
Does gender bias exist? Does gender bias exist here at ECU? Did you know gender bias and disparity are only symptoms of underlying structural, institutional, interpersonal, and internalized biases. Learn how to recognize your own implicit bias and help dismantle the underlying problems.
Build Support Networks
Data from the 2017 ECU Equity qualitative study and 2015 COACHE survey indicated inequitable access to social networks within the university by gender.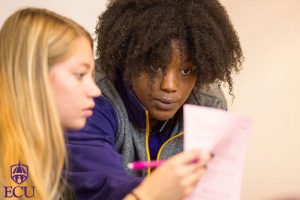 Build Community and Professional Network
Did you know that ECU has a membership to the National Center for Faculty Development & Diversity? Interested in a writing or community group? Learn what ECU and THRIVE have to offer!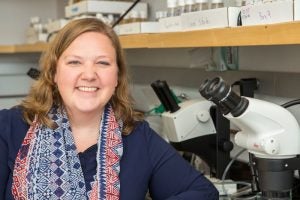 Become a Leader
Wondering what is next for your career? Learn about leadership development opportunities including the UNC BRIDGES program.
Implement Structural Change
The institutional meritocracy was established and perpetuated by a majority male narrative, often undervaluing the contributions of women and minorities. THRIVE will work to interrupt biased policies, embed equity and diversity in faculty governance, and create incentives to remove barriers — enabling lasting change.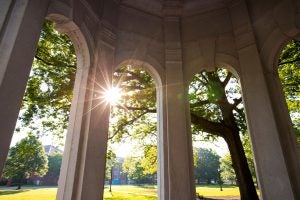 Review Policies and Practices
Did you know policies can be biased? THRIVE will adapt and institutionalize best practices to remove barriers and increase diversity and accountability.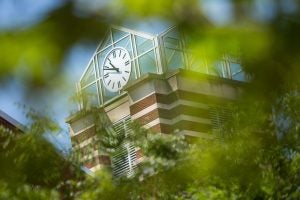 Establish Accountability
THRIVE will institutionalize accountability measures for administrators that reward unit-level progress in meeting diversity recruitment, hiring, retention, and advancement targets.